For the 7th straight year, OTA has qualified over more than 10 players for the Southern Championships, with 13 making the Arkansas endorsement list!  In addition, 3 more players are first alternates, and there is a possibility of at least another 6 getting in to Southerns.  And check out some of these pictures… we had FUN, too!
Here is our qualification list:
Ella Coleman – Girls 10 – 5th place
Reagan Tunnell – Girls 10 (3rd Alternate)
Carter Swope – Boys 10
Noah Butler – Boys 10 (1st Alternate)
Colin Clay – Boys 10 (3rd Alternate)
Brooke Killingsworth – Girls 12 – 3rd place
Avery Hughes – Girls 12 – 5th place
Hayden Swope – Boys 12 (1st Alternate)
Emma Baker – Girls 14 – 5th place
Catherine Nettle – Girls 16 – 3rd place
Kruti Shah – Girls 16 – 6th place (1st Alternate)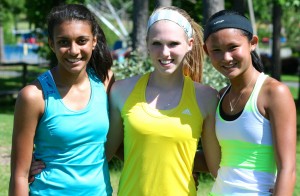 Dylan Deluca – Boys 16 – 2nd place
Ryan Hargrove – Boys 16 – 4th place
Andrew Miller – Boys 16 – 5th place
Jack Neal – Boys 16 – 6th place
Patrick Keith – Boys 16 (2nd Alternate)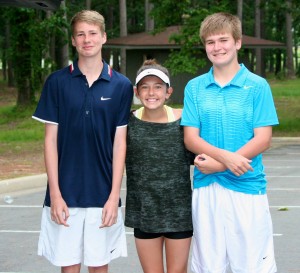 Lexi Beaver – Girls 18
Kyle Henry – Boys 18
Luke Lundstrum – Boys 18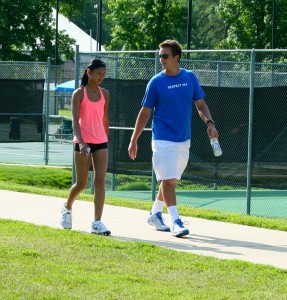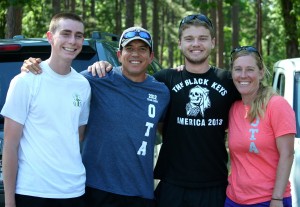 Some weekend highlights:
Overall, it was a great weekend, and once again OTA showed that not only are we a quality program, but one with fantastic sportsmanship and integrity.  Our OTA coaches were so impressed with how our players fought, and the way they handled both winning and losing.  Placing 10 in the top 6 at the Qualifier is an incredibly solid showing, but it was the overall group performance that truly makes us proud!
Straight numbers – OTA took 45 players and qualified 13.  Over a quarter of the group??  That's awesome.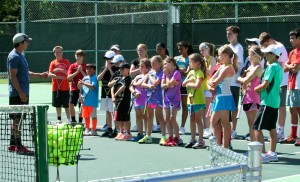 Big division – We graduated an extremely tough class of boys this year, a class that routinely saw OTA having half of the qualifiers (or more) in their age division, and was always competing for the title at the toughest tournaments.  Losing them, it was a common belief that OTA would see some of our dominance-through-depth fade.  Enter our Boys 16s.  We took 4 of the top 6 spots, and did it with some new names and faces.  Dylan is a constant, having been in the finals 3 of the last 5 years.  Ryan is a rising force; a bigger, tougher version of the boy who showed up last summer.  Andrew and Jack have kicked in the door to the big boys club, and taken a seat at the main table.  These two truly exemplify what OTA is all about.  They were nowhere in the conversation in the Boys 12s, barely there in the 14s, and now are a full-on threat in the 16s.  This type of progress is what we love to see, and we are extremely proud of them, and our entire Boys 16s division!!

Rockin' girls – For the first time ever, OTA qualified a girl in EVERY age division!  Way to represent, girls!!!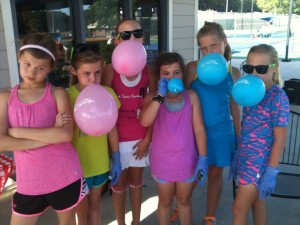 Double trouble – We had 4 players place in both singles and doubles.  Brooke and Avery placed second in the Girls 12 division, and Dylan and Ryan kept OTA's perfect streak alive (at least one division champion in all 8 years of our existence) by winning the Boys 16 division.  Way to go!
A good sport – Catherine Nettle not only made a huge statement with her performance, but she did it in the ultimate OTA-style.  She crashed through to the top 3, and in the process was awarded the Girls Sportsmanship Award for the tournament.  Nice job, Extra Credit!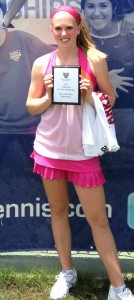 (Cross)Fitness pays off – We've had a strong crew doing CrossFit since last November (or longer).  Dylan, Catherine, Ryan, Andrew, Jack, Kruti, and PK are the only members of that group that played the Qualifier.  Check out how that crew did: Everyone but PK placed and qualified for Southerns… and he is 2nd alternate!!  Coincidence?  Um, no.  Thanks to Coach Lee and Coach Wendi for helping OTA reach our goals!
Thank you again to all of our parents for your contributions last weekend, you guys were fantastic… as always!!  We are excited to build on this result, and look forward to doing it this summer.  Go OTA!!!!