Just a few things to catch up on over the last couple of weeks… we've had a lot going on!!
A rainy Aquafina: Lexi Beaver, Catherine Nettle, Hayden Swope, and Carter Swope all made the trip to Jackson, Ms, for the STA L3 Aquafina.  While many of the final rounds were rained out, all of our OTA players won at least one match, highlighted by Lexi's 3rd place finish.  That is her 3rd top 4 finish at STA L3 tournaments… in April.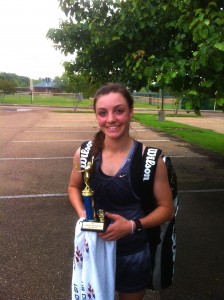 Local rain, too: Also, we had very good OTA participation for the Fayetteville Summerhill tournament.  Many matches were shortened, but the tournament managed to get finished.  Here were our top finishers: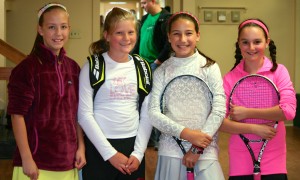 Andrew Miller – 1st Boys 18s
Ryan Hargrove – 1st Boys 16s
Harsh Dhayal – 2nd Boys 10s
Catherine Nettle – 1st Girls 16s
Kruti Shah – 2nd Girls 16s
Avery Hargrove – 1st Girls 14s
Mary Houston – 2nd Girls 12s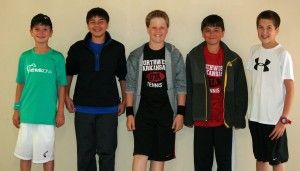 Making his name: Carter Swope was invited to participate in the Southern Regional Tennis Camp in Atlanta last weekend.  The camp is for the top 24 players in each age division (8 and under for Carter), and is a rare invite for players from Northwest Arkansas.  (Although not so rare if you live in the Swope house… Hayden is shortlisted to make the 10 and under camp!)  Tough to tell from the picture, but I'm thinking he had a good time!!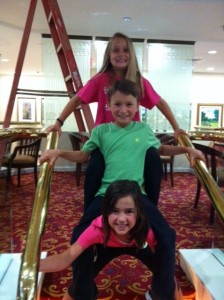 A reminder, summer sign-ups are here!  Head over to the Registration page under our Programs tab, it's easier than ever!!