As if Kennedy Coffee weren't already the coolest coffee place around, it just got a whole lot cooler… Coach Drew has his art on display until May 5th!!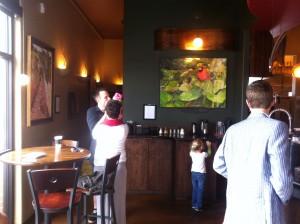 When you get a chance, stop in for a mango smoothie with oj (Antea's favorite), a Green Monster (Christy and Jared's favorite), an 8 oz Americano – with 3 Splendas (that would be Abbey), a spiced chai latte (Drew), or just a nice, warm cup of joe (keep it black, keep it paleo!!).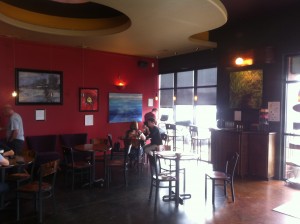 Seriously, it's a really awesome display, you guys will love it!