Process Communication Model
Every player is unique, because every child is unique.  All of us have our own way of communicating our needs and preferences – and just as importantly, ways of communicating that connect with us better than others.  At OTA, we strive to create an environment that maximizes the quality of communication between players and coaches.
In order to optimize our oncourt interactions, OTA uses the Process Communication Model (PCM®).  PCM is a learning tool to enrich interpersonal communications, which enables coaches to connect with and motivate players, helping each to meet his or her own goals.  PCM is a language-based personality and communications model created by Dr. Taibi Kahler, a developmental psychologist from Purdue University. Dr. Kahler's model provides a vehicle and framework for helping people tailor communication so that everyone – regardless of their intrinsic communication style – can truly hear the intended message.
At OTA, we require every long-term coach to complete a training course in PCM. (OTA parents are encouraged to learn PCM, too, either through a one-day introductory workshop, or by taking an entire course.)  Coaches follow up on a player's PCM training by more effectively communicating messages on technique, strategy, or handling competitive stress.  Our ability to more quickly connect with a player who has been through PCM enables us to increase the quality of time we are able to spend with each player.
PCM Trainer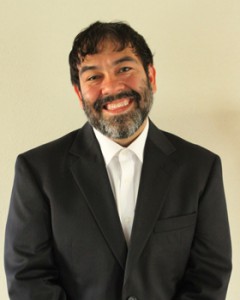 Jason Leal is the owner of Talknotch, a consulting company that specializes in communication and team dynamics. He currently lives in Newton, Kansas and has worked for Prairie View Behavior Health for the last 15 years. At Prairie View, his focus has been on Intra-personal and Team development. He has spent much of his professional career decoding the nuances of unproductive communication and interpersonal conflict.
Jason is a certified Process Communication Trainer, and has been working with PCM for the last 4 years. He currently works closely with Next Element Inc., an associate Process Communication Training group where he became licensed in PCM and Certified in NEOS, an outcomes measurement instrument used to measure process change in groups and individuals, and which is currently being evaluated as a potential training tool for OTA players as well.
He is also a certified Leading Out of Drama trainer, the only certified Behavior Management Through Adventure trainer in Kansas, and is an associate trainer with the Boston-based company, Project Adventure. Through BMTA, he works with professionals around the state developing skills in conflict negotiation. In addition, he has been a certified Experiential Facilitator/Trainer for the last 8 years, working with a diverse population, from adolescents to Executives.  With his facilitation, groups have been able to learn effective strategies in communication, and individuals how to better recognize and respond to the gifts of others.
Perhaps what makes Jason most in-line with OTA philosophies is his own personal journey and transformation.  He has lost over 125 lbs through improved nutrition (like Coach Jared he is a paleo enthusiast) and a dedication to fitness in general — CrossFit in specific.  In addition to his behavioral therapy, Jason is a health and fitness trainer as well.  He recently completed his Primal Blueprint certification, which covers all aspects of healthy living, from nutrition to sleep habits to sun exposure to exercise, and much, much more.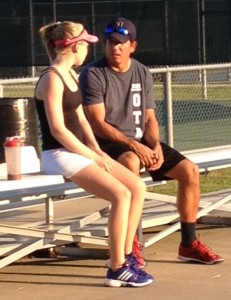 "Often coaches are left guessing whether or not players truly understand them.  PCM has taken the blindfold off, and allowed OTA coaches to communicate their message in a much more precise, effective manner.  PCM has proven to be an invaluable tool that dramatically improves the time we spend with our players."
– Jared Ward, Owner/Director, Ozark Tennis Academy
"I believe the PCM opportunity has enriched Catherine's overall tennis game, and in turn, has been a key component to her playing success.  PCM has given her coaches the opportunity to better understand Catherine's personality and how she responds to instruction, so that she can apply what she has learned to her game, and make the most out of every lesson and drill."
– Susan Nettle, OTA Parent
Resources
Kahler Communication Europe (look under the Personality tab for more information on specific personality types)